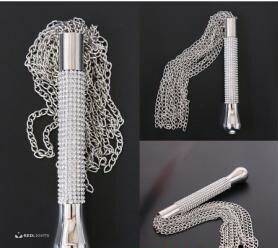 Mistress is looking for TPE slave to live with
Veröffentlicht von Meesteresselma (55j) am Sonntag, 02 August - 09:15
Hello submissive slaves slaves sissys bi couples
My name is Mrs. Selma and I am a full-bodied, Stern, Dominant, Sadistic Mistress of 55 years young.
I have long red hair, stern eyes that can torment or love. live with my friend who is behind me, my friend does not participate,
so you only get me as Mistress,
My Dominance is not taught to me, I am just Dominant by myself Being a mistress is my lust and my life and I can't live without
we ourselves have no children, only our pets
I am looking for serious, reliable, genuine submissive very submissive slaves slave girls sissys bi couples
to move in with, with my friend and animals, are you the slave slave girl Sissy bi couples with a property in the outskirts,
a property in a rural location, farm or a detached house, Or if you have not been prepared to rent another house,
please contact me, the reason I love nature and freedom, and where you have no neighbors looking at your lip ,
I want to be able to go my way with my slave slave girl sissy, bi couple, for example walking naked through the garden,
without having to take into account neighbors who don't know what BDSM entails and start complaining,
a slave slave girl sissy bi current life, you want to give your life a different twist,
and start a new life as Servant TPE slave slave girl sissy and would like to relinquish control to a
Dominant Sadistic Mistress, a Mistress who comes to live with you together with her friend and animals
and of course I will take my household effects with you, you have the space and you have always dreamed of
having your own Mistress where you do everything for, what you want to crawl for,
a Mistress who takes over total control from you, and then leave everything but then everything to your Mistress,
all you have to do is listen to your Mistress and do what your Mistress tells you to do, you have to keep me satisfied
A possible marriage to my Slave or Slave is certainly not excluded, but my Slave or Slave will have to prove himself,
show that you are worthy to become my Husband or Wife.
This is what I have among other things
Spreader bar
Different whips (including a whip with iron chains)
Candle wax
Nipple clamps
Handcuffs
Masks
Electroset
Chastity belt (CB-6000 with electrostimulation)
Vibrating butt plug
Strapon (virus)
Ball butcher
Old-fashioned carpet beater
Body bag
Pinwheel Mondgags
Collar with pins etc
Dog crate for confinement
I do this, among other things
Humiliate
Faceslapping
Trampling
Ballbusting
CBT
These are some of my Fetishes
Pain
Blindfolds
Bondage / Disciplining
Branding
Breast / nipple torture, clamps, etc.
Detention / Cages
Candle wax
Chastity products
Shackles
Household foil
Penis and ball torture, clamps etc.
Collar and belt
Depilation / shaving / waxing
Sadism / Masochism
Dildos (Manual and strap-ons)
Electrostimulation (EMS TENS units)
Feathers
Gangbangs
Handcuffs / shackles
Pull the hair
Masks
Nipples
Beat / pass
Piercings
Medieval instruments of torture
Toys
Transvestism
Urine (water sports / pee sex)
Vibrators
Whips
Playing with food
Humiliation
Pinch
Sensory deprivation
To bite
Pony play
You are used for house slave, furniture item, driver, pack donkey, dog, horse, etc
I myself see a slave slave sissy as an attribute, means or extension of myself. BDSM is therefore not a game for me
There is no beginning and no end with me. If you were my slave slave girl, you will be forever
I tolerate only 2 reasons in your measly life to get out of bed in the morning and that reason is me and your work Note
I will not lie next to you in bed
My slave slave girl Sissy needs to know his or her place You are only there to make my life more pleasant
You give up your own enjoyment completely Your free will?
It is smothered in the bud Your life will be dominated by my happiness, health and prosperity
Your life as my slave slave girl sissy will mainly consist of relieving my daily activities.
This means not only that the whole house has to be put aside, but also that the more challenging jobs must be done
There is also only one role for you as a slave slave sissy couple in my life serving Me
Do you think this is the life I always wanted, do you dare to sign up with me and to step out
of your current life and start a new life then send a quick message then you will receive an email from me with my
questions that you must answer
You shouldn't be afraid of dogs since I have dogs, you get a contract with house rules and positions
I don't have time for fakers, so don't bother. Only a docile TPE slave slave girl is what I want
I don't mind long email back and forth that is just wasting my precious time
Requirements
good salary
reliable, honest, serious
very submissive
guts and perseverance
willing to relocate
---
Sedcard
Geschlecht:

Frau

Orientierung:

Hetero

Nationalität:

Niederlande

Ethnizität:

Westeuropäisch

Sprachen:

Niederländisch

Alter:

55 Jahre

Größe:

163cm

Gewicht:

95kg

Haarfarbe:

Rot
Augenfarbe:

Braun

Körbchengröße:

C

Tattoo(s):

Ja

Piercing(s):

Nein

Raucher:

Ja
---
Region
Meesteresselma empfängt privat in Scherpenzeel (Gelderland)
---
Möglichkeiten
Fetisch
Bondage (Meister/Herrin)
Bondage (Slave)
Herrin (hard)
Herrin (soft)
Sklave (Hard)
Sklave (soft)
---
E-Mail
Senden Sie über das Formular unten eine E-Mail an Meesteresselma.
---
---
Arbeitszeiten
24/7 verfügbar
---
---